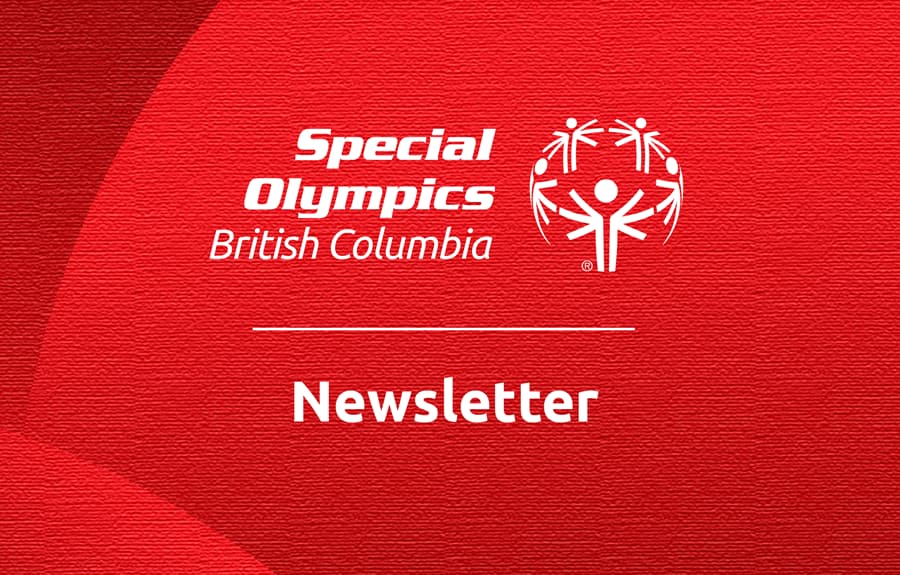 November 2021
Sport & Programs Spotlight
SOBC – Campbell River floor hockey players are back and working hard! Photo courtesy of Rosemary Collins.
Pictured at top: SOBC – Vancouver curling athletes in action! Photo courtesy of Andrea Jones.
Getting back in the game this fall
Special Olympics BC athletes, coaches, volunteers, and supporters around the province are moving forward together! Huge thanks to everyone involved in this fall's safe reopening of in-person sport programs. It is such a thrill to see athletes and coaches getting back in action and reconnecting with their friends!
Keep an eye on SOBC's Return to Sport homepage for updates to the safety protocols and more resources. Recently posted tools include the recording of the Communicable Disease Prevention Plan volunteer training webinar, which you can watch at your convenience to get a summary of the protocols and tips for implementation.
Resources to be part of SOBC's safe return to sport:
➡️ SOBC Communicable Disease Prevention Plan & safety protocols
➡️ Find your community and its latest news
More stories and resources
Congratulations to the six deserving Special Olympics BC athletes, coaches, and volunteers who have been named Special Olympics Canada Award Finalists! Learn more
Volunteer opportunities: A warm welcome to all the new members of the Special Olympics BC community, including the volunteers who took part in the RISE UP Summit to make a difference! We are always welcoming more volunteers to become part of our joyful community. As SOBC – Smithers athlete Torben Schuffert says, "Our smiles will make your day!" Find and share volunteer openings
Athlete tools: Three cheers for all the dedicated athletes who successfully completed Special Olympics BC's weekly and monthly wellness challenges over the last 18 months! We have now launched a monthly calendar template. All athletes can use it anytime to plan daily wellness, nutrition, and hydration challenges. Find this tool and more on the Athlete Health Resources page.
Coach tools: Dedicated Special Olympics BC coaches continue to pursue coach development opportunities in order to ensure athletes have the best-quality experience. Learn about:
➡️ Upcoming NCCP Special Olympics Competition Sport Workshops
➡️ Revamped functional testing tools
➡️ Upcoming virtual and in-person Coach Development Workshops
➡️ And more online coach education resources
Volunteer tools: The Special Olympics BC Volunteer Professional Development Series is starting back up this week – check the homepage often for details on upcoming events!

Fundraising Spotlight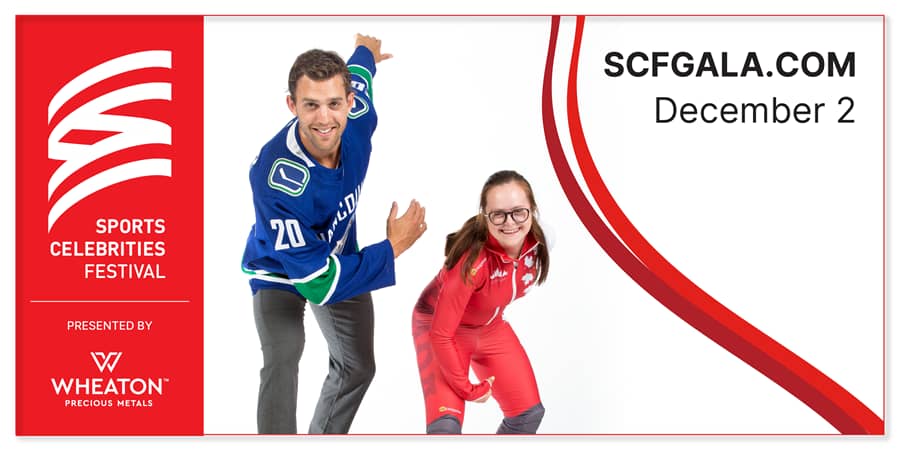 Sports Celebrities Festival presented by Wheaton Precious Metals making a difference
The Sports Celebrities Festival presented by Wheaton Precious Metals will return to screens province-wide on December 2 at 7 p.m. PT, to help Special Olympics BC and the Canucks for Kids Fund rebuild our life-changing programs.
The fun-filled virtual show will feature appearances by Vancouver Canucks, Special Olympics BC athletes, and other sport celebrities, as well as many ways to make a difference.
SOBC athletes and volunteers only can register for free access to the show by clicking here. Supporters can visit www.scfgala.com to snap up tickets and get involved in the silent auction and raffles.
More events and opportunities

Competition Spotlight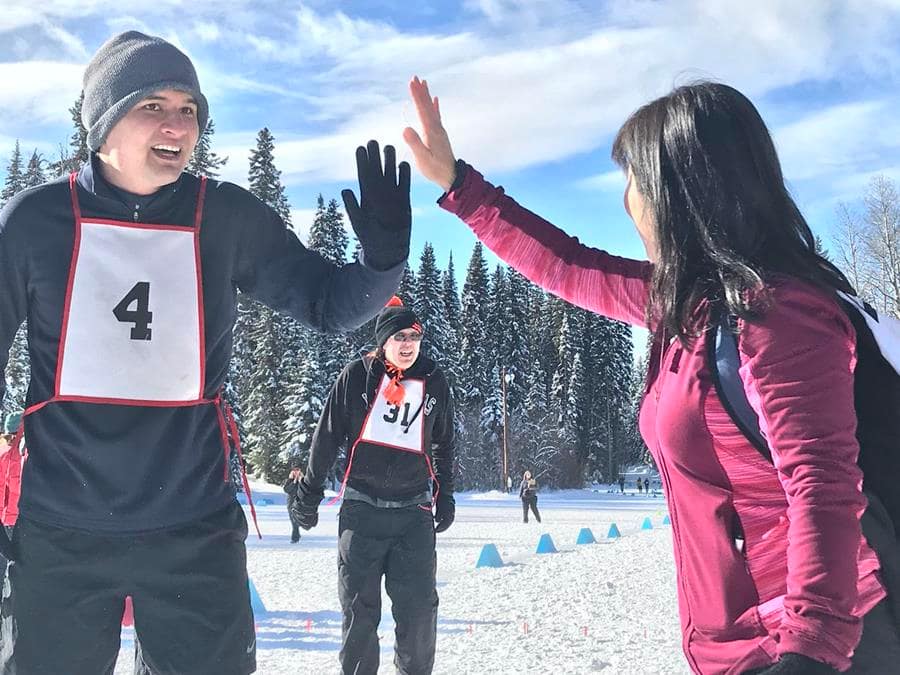 A look back at the 2018 SOBC Region 8 Snowshoeing Regional Qualifier.
SOBC competitions coming soon!
Exciting and true: In-person winter sport competitions are coming back in 2022! Regional Qualifiers will be hosted in winter sports all over the province. These competitions will be the qualifiers for the 2023 Special Olympics BC Winter Games.
There will be summer sports competitions in 2022 as well – stay tuned for more information to come about the summer sports competition cycle!
SOBC Director and athlete Ashley Adie joined SOBC Leadership Council Chair Donna Bilous to talk about competition and the return to sport on SOBC's latest Facebook Live.
More stories
Health Spotlight
All smiles at the 2019 SOBC Healthy Athletes Screening Day in Coquitlam.
In-person Special Olympics BC Healthy Athletes screenings are back!
Who else is excited for the first in-person Special Olympics BC Healthy Athletes Screening Day since 2019! This event will be held on December 5 at the Douglas College New Westminster campus.
Because of venue capacity and safety standards, advance registration is required and spots are limited. Sign up now to ensure your access to these helpful screenings from welcoming, supportive volunteer health practitioners!
This event will include Healthy Hearing, Health Promotion, and Special Smiles screenings. And there will be a special appearance by a Special Olympics Global Ambassador!
More health opportunities and resources
Athlete Leadership Spotlight
Special Olympics BC Athlete Leadership Academy now open
Special Olympics BC Athlete Leadership courses help athletes develop new skills, confidence, and tools to share their own insights, stories, and sport knowledge. Athlete leaders make a big difference in their communities and throughout the Special Olympics movement!
In order to help athletes get the most out of their courses, and to inspire and recognize ongoing commitment and achievements, Special Olympics BC has launched an Athlete Leadership Academy!
The SOBC Athlete Leadership Academy includes and links all of the courses that SOBC has traditionally offered. There will be new courses added too.
We are gearing up to host Special Olympics Athlete Speakers Bureau 1 & 2 courses and Athlete Input Council training in December 2021! Upcoming health leadership training opportunities will be announced soon as well. Athletes who have committed to the Athlete Leadership Academy have priority registration, but a few spots additional spots may be available. If you are interested, please contact SOBC Community Development Coordinator Chelsea Rogers at crogers@specialolympics.bc.ca or 604-802-4226.
If you would like to join the Athlete Leadership Academy, please complete the commitment form at your earliest convenience, for consideration for courses in 2021-22 and beyond!

Youth Spotlight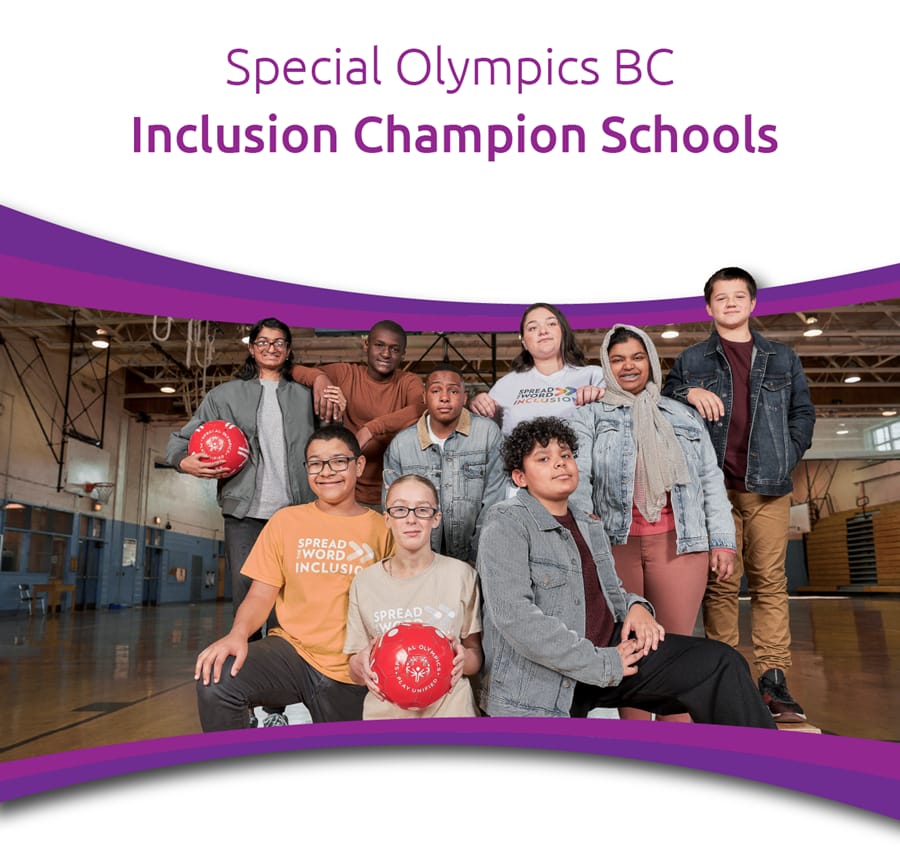 SOBC Inclusion Champion Schools resources available now
Special Olympics BC is dedicated to working with School Districts around the province to build inclusive schools through sport and education. Our Inclusion Champion Schools program gives educators a ready-made package of health, fitness, sport, and community activities that will help them promote inclusion of people with intellectual disabilities, and empower all students to champion inclusion.
SOBC is working with schools province-wide to introduce the Inclusion Champion Schools program. If you know of a school that is looking for ways to increase inclusion, please click below for more information and resources!
The SOBC Inclusion Champion Schools program is generously supported by our provincial sponsors including the Government of British Columbia, Government of Canada, and Methanex.
More stories and resources
Volunteers in Special Olympics BC's third Youth Engagement Project, funded by the Government of Canada under the Canada Service Corps program, are hard at work on their initiatives that will create inclusion, respect, and resources for people with intellectual disabilities in communities across B.C. Read more
Story Spotlight
Special Olympics BC athlete and Director Ashley Adie says that without access to in-person programs during the pandemic, "I found myself falling into a depression, and my motivation went down the toilet. I found myself really fighting to keep running and keep training. …
"When we're doing the in-person stuff, we feed off each other with motivation and pushing each other to go further and train harder. It gives me purpose, a sense of belonging, something to continually strive for and has me push myself to the limit."
Read more in the Vancouver Sun
Events and Updates
Want to ring in the festive season virtually with Special Olympics BC friends from all over the province? Join DJ Rock (a.k.a. SOBC – Nanaimo athlete Ron Greenhorn) for the SOBC Virtual Snowflake Social on December 8 at 6:30 p.m. PT! Register here
Special Olympics BC is now hiring a Competition Coordinator and a Community Development Coordinator for Northern B.C. Find the job postings here and learn about other staff updates
Special Olympics BC's Board of Directors provides vital guidance for our organization and movement, and SOBC benefits significantly from the efforts of these valued volunteers. Read the fall 2021 update
Thanks to our generous partners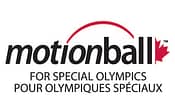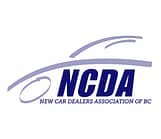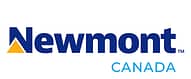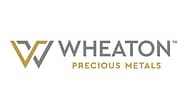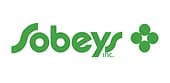 We always welcome feedback on Special Olympics BC's e-newsletter! Please contact SOBC Communications Manager Megan Pollock at megan@specialolympics.bc.ca or 604-737-3077 with your ideas.

Special Olympics BC
210-3701 Hastings St.
Burnaby, B.C.   V5C 2H6
1-888-854-2276
info@specialolympics.bc.ca
www.specialolympics.bc.ca