News release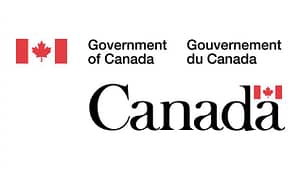 April 25, 2022,  Gatineau, Quebec 
Employment and Social Development Canada
Young people across Canada – particularly those facing barriers to employment – have been acutely affected by the loss of jobs caused by the pandemic. Recognizing that the energy and talent of young people is a powerful engine for our economic recovery, the government is working with employers across the country to help them find meaningful, high-quality jobs.
Today, Minister for Women and Gender Equality and Youth, Marci Ien, visited BGC South East in Kingston, Ontario to launch the hiring period for Canada Summer Jobs (CSJ) 2022. More than 140,000 quality CSJ placements are now available for young people between the ages of 15 and 30. Throughout the summer, young people can find new job opportunities in their communities on jobbank.gc.ca/youth and the Job Bank mobile app. They will be able to apply for summer jobs in a variety of fields, such as the community and recreation sector, the food industry, marketing, the tourism industry and more.
This year, CSJ is prioritizing projects that support youth who have not completed high school or who are not currently enrolled in an education or training program, as well as Black, Indigenous and racialized young people, youth with disabilities, and youth from the LGBTQ2+ community. By providing all youth with equitable opportunities to develop their skills, CSJ can help them to succeed in the job market.
Today's announcement builds on the government's ongoing actions taken to support all Canadians, as highlighted in Budget 2022, which is about growing Canada's economy, creating good jobs, and building a Canada where nobody gets left behind. It is also in line with the United Nations' Sustainable Development Goal 8, which aims to promote sustained, inclusive and sustainable economic growth, full and productive employment and decent work for all.
"Since day one, even before I was elected, I made a commitment to amplify the diverse voices of youth. No matter the age, gender or cultural background – I continue to be moved every time I meet with youth advocates. Canada Summer Jobs supports the incredible talent and leadership of youth who are already at the centre of change. There is no doubt that when given the right tools to succeed, youth create purposeful innovation."

– Minister for Women and Gender Equality and Youth, Marci Ien
"After two very challenging years, we need to ensure young people are well-placed to move forward in their lives.  The Canada Summer Jobs Program provides young Canadians with quality summer job opportunities so they can develop the skills and work experience they will need to succeed. Youth are at the center of our recovery efforts and we are committed to investing in their future"

– Parliamentary Secretary to the Minister for Women and Gender Equality and Youth, Jenna Sudds
"Having a good job not only provides valuable work experience, but also helps to build confidence and self-esteem. I invite all young Canadians between the ages of 15 and 30 to go to Job Bank and look for Canada Summer Jobs opportunities in their community. By seizing the opportunity to develop your skills, you can have a strong positive effect on your future and enrich the economy of your community."

– Member of Parliament for Kingston and the Islands, Mark Gerretsen
"BGC South East is delighted to deliver employment opportunities to young people, providing them with positive work experiences and facilitating their development of lifelong skills. This support will enhance our efforts to enable our youth to develop into healthy, knowledgeable, and engaged members of our community, who will continue to enrich our community in the future. Every year, over 130 youth receive dedicated employment training and experience, in a variety of positions, within inclusive and diverse work environments. BGC South East remains committed to being relevant, reliable, and responsive to current, emerging, and future community needs."

– Greg Dobney, President of the Board of Directors of BGC South East
Youth (15-24 years) were hard-hit by pandemic-related job losses, and their unemployment rate rose significantly, reaching a record high of 28.8% in May 2020. In March 2022, the youth employment rate (58.6%) was essentially unchanged (+0.5 percentage points) from its pre-pandemic rate (February 2020), while the unemployment rate (9.8%) sat just below (-0.8 percentage points) that from 25 months earlier.
Under-represented youth (15-24 years), who traditionally face challenges in the labour market, continued to struggle to find work. In March 2022:

Indigenous youth not living on a reserve had an employment rate of 52.1% and an unemployment rate of 16.5%.
Visible minority youth experienced an employment rate of 48.4%, while their unemployment rate sat at 12.5%;
Black youth had an employment rate of 44.3% and their unemployment rate was 19.0%.

Throughout the COVID-19 pandemic, young workers have shown the greatest likelihood of working reduced hours and losing their jobs out of any age group, with 50% of Canadians under 30 experiencing one or both of those outcomes.
The CSJ 2022 call for employer applications closed on January 25, 2022. Employment and Social Development Canada received more than 48,000 applications, representing over 233,000 jobs requested. More than 39,000 projects have been approved for funding, representing more than 140,000 job opportunities.
CSJ-funded jobs started as early as April 25, 2022. The last possible date to start a job is July 24, 2022. The latest end date for all CSJ jobs is September 3, 2022.
For media enquiries, please contact:
Riyadh Nazerally
Director of Communications Office of the Minister for Women and Gender Equality and Youth, Marci Ien
873-455-4846
Media Relations Office
Employment and Social Development Canada
819-994-5559
media@hrsdc-rhdcc.gc.ca
Follow us on Twitter