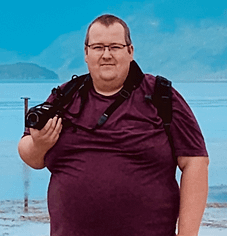 Written by: Ryan Coleman
This has been a hard year. Many people in the world are struggling including those I care about deeply. I almost lost someone I could never replace due to kidney failure less than a month ago.
I realized finally that I can't wait to start living. I have wanted to be a photographer my entire life. The cost of entry was always too high before.
There always was a reason why I can't or shouldn't take the leap and go after my dreams. I said, "Enough." Today is the day I seize life and choose to pursue my passion for capturing the beauty I see in the world every day. It is so easy to focus on the ugliness in society, and in people, but much more difficult and rewarding to see the magic and majesty in both.
I am going to survive this year, and I know my family member who almost died will too.
I went to Pitt Lake today with an older model camera I bought that is perfect for a beginner. I still have no idea how to use it, but I took my first steps at capturing those precious moments that slip away when they aren't immortalized in a photograph. I saw a mountainside run into a lake, and a multitude of people social distancing in a beautiful place.
Hope is alive and we can all enjoy our lives if we just go for it. I know I can finally enjoy my life and I always could before if I just believed in myself and believed I could take the leap.
Tomorrow I am going to Abbotsford and take family photos. My memories of those I love won't fade, and that's my commitment to pursue my passion no matter what.