Selfadvocatenet.com Recipe for the Month of May 2022 (Special Edition Mother's Day )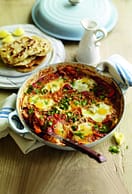 Dinner: Tuck into these low-cal feasts, and you'll forget you're even on a diet! 250 calories & under.
This
healthy
 recipe is featured in the dinner section of the new 5:2 Starter's Guide to The 2-Day Diet.
The book provides a selection of over 100 tasty recipes to help you meet the daily 500 calorie allotment for the 2 days of intermittent fasting, as required by the 5:2 Diet.
Nutrition Facts
Per Serving: 180 calories.
This recipe is on a website called myrecipes.com go to the link here