Written By: Harlei Kelliher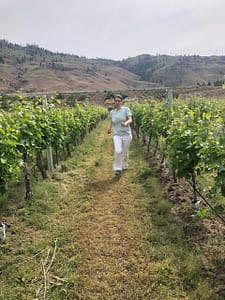 At the beginning of Covid I had to stay home and not go to the Painted Chair. It made me feel like I couldn't work. And a lot of people got laid off work. I don't like it when I get laid off because I don't get paid when I don't work. I missed my family, like my sister and my brothers. I got worried that my family would get sick and die from Covid.
I felt sad.
I started running for the Special Olympics Torch Relay. I raised $575 for the Special Olympics. It was hard running at first but I ran every day around the vineyard and around the town. I am a pretty good runner. Running made me feel good about myself. It made me feel less sad.
My workers and my friends called me during Covid. They sent me some gifts, like a mask with hearts on it.
My brother bought me a red bike with flowers from a website. It's a beach cruiser. Sometimes my worker and I go on bike rides because it's safe now. I also went on a pontoon boat with my friends from the Painted Chair.
I have cerebral palsy. I have abilities, not just disabilities. I am a good skier, and I have a lot of friends.
Now I am back to work and I can see my family. It makes me so happy. I see my workers now. They support me.
There is a vaccine coming for Covid. I am 43 years old now and I will be 45 when Covid is over.