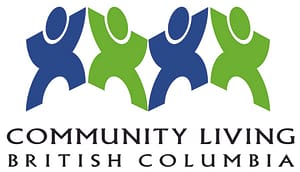 Posted on June 20th,2022
An independent selection committee has chosen the first Board of Directors who will create a new provincial home sharing society with the goal of enhancing sustainability.
The selection committee chose eight people from the 45 who applied:
Lynetta Beingessner
Julya Hutton
Sarb Mahli
Reba R Noel
Ted Nordio
Brianna Otto
Bernadette Pughe
Arlene Zuckernick
The chosen directors have diverse backgrounds and a passion for home sharing. Selection committee members would like to thank all those who applied. Board members are from rural and urban areas of the province and include a family member, home sharing provider, Indigenous leader, a person living in home sharing and a service provider. Click here to learn more about each Board member.
The Board of Directors will set the new society's strategic plan, vision, mission and values in line with the society's role as identified by a taskforce last fall. They will create bylaws and make strategic decisions to complement and support coordinating agencies, home sharing providers and supported individuals and their families. Board members will determine the board structure, which includes responsibilities of a Board Chair and who will take on that role. 
Under the leadership of the Board of Directors, the society's role is to work towards the strengthening, sustainability, and growth of the home sharing model. Out of scope for the society are funding, accountability and monitoring. The society is not meant to replace existing work but to add value and strengthen efforts. The role of the new society for home sharing will include:
Increased public awareness to attract the interest of potential home sharing providers.
Recruitment of home sharing providers from rural and remote locations and culturally under-represented groups.
Increased networking, training, and education opportunities for home sharing providers.
Finding solutions to the challenges of respite services.
Strengthening peer-support connections to help prevent isolation and home sharing provider burnout.
CLBC's Role
CLBC is committed to the society's success and will continue to foster collaboration and partnerships and support the society's vision, mission and values. CLBC will not dictate or direct the society on its membership or its strategic goals. CLBC is currently supporting the new society with sharing of information until they are fully formed and have set up their own methods of communication: website, email addresses etc.
This is on CLBC Website go to the link here